Haixing Team at the 128th Online Canton Fair 2020!
2020-11-07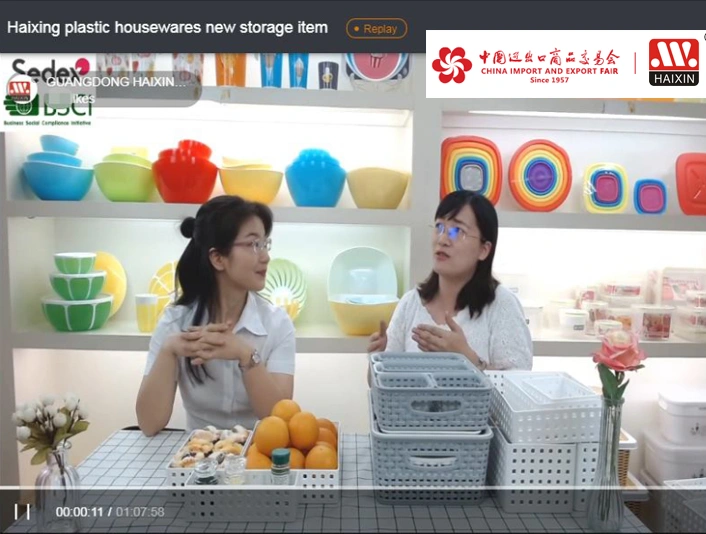 Live stream of new plastic products, Haixing has attracted many visitors to consult and stay.
Due to the COVID-19 pandemic, the the 128th Canton Fair was exceptionally held online from October 15-24, 2020, and promoted the stable development of foreign trade, while respecting the COVID-19 measures. For this, we used the platform to get a lot of inquiries and orders.
Let's hit the highlight of the live stream of the online exhibition!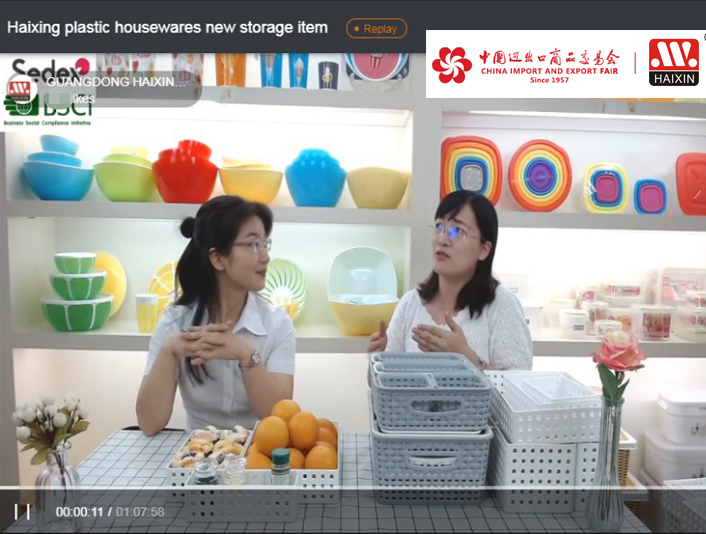 In addition, we have introduced some new plastic housewares, new style storage box, popular free-keeping bag, latest storage organizer with large capacity, new design makeup organizer, top food storage container. Which brought the most special feelings to the audience and received rave reviews.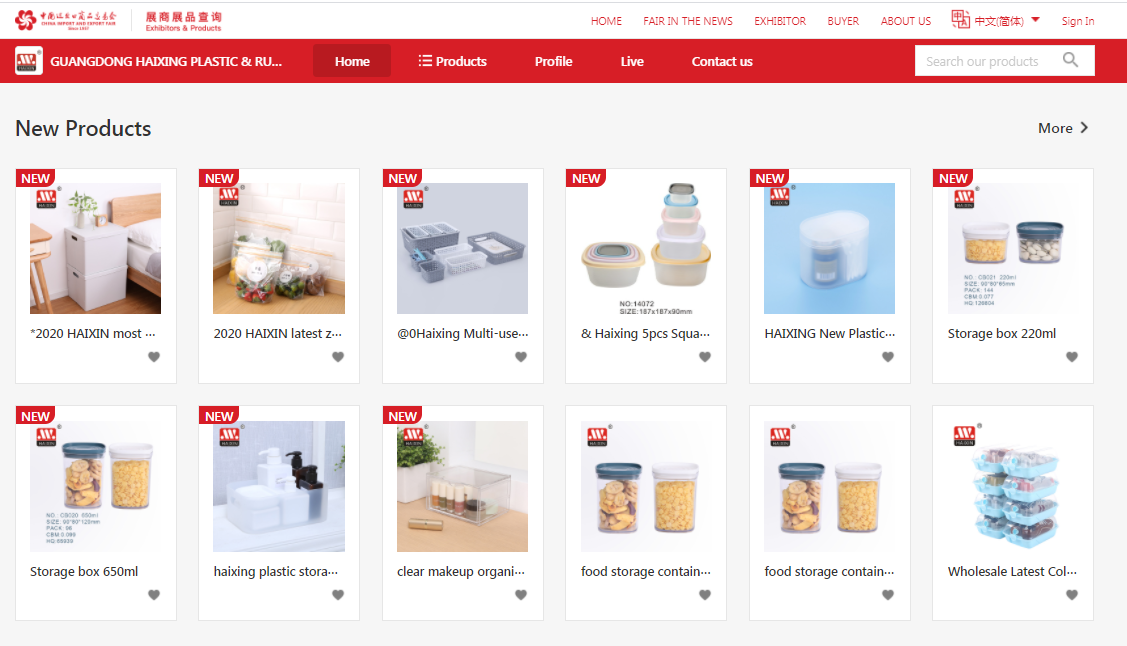 Hot products: water spray for daily disinfection, household storage basket, food storage container set, shoe box for daily use, etc.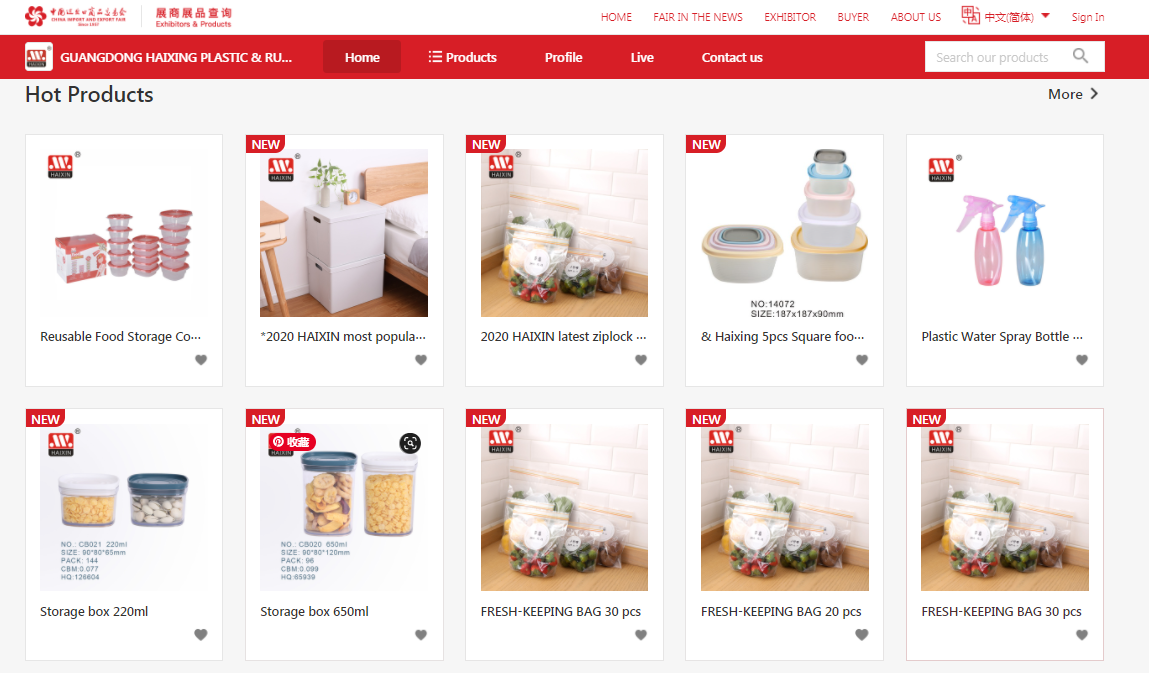 They're great for resale at home goods stores and office supply stores, distributions and supermarkets. Such as SPAR, Walmart, Penny Market, CBA, BIM (Birlesik Magazalar), Ahold Delhaize, Tesco, Lidl, Carrefour, ALDI, etc.
We Haixing always believe that we can shape the most beautiful house articles in the world! Every year our designers accompany our clients on business trips to the world, to discover new products and inspirations for new designs together. So if you have a new housewares project and don't know how to move on. Please contact me, our designer teems could give you professional solutions for new product development.
Tel: +86-15918889660
Email: 068@haixing.net.cn
Website: www.haixingplastics.com